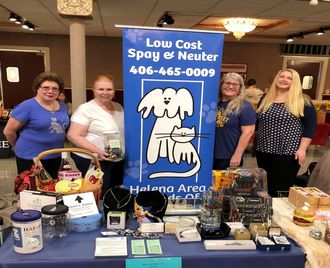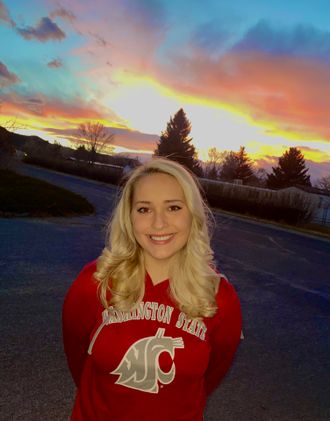 HMKC Grant Program

The Helena Montana Kennel Club has a Grant program to assist individuals and organizations in their efforts to promote responsible dog ownership. 

Paige Dull a senior at Carroll College was awarded a $1,000 grant.  Paige is from Bozeman and will graduate in the Spring of 2022 in Pre-Veterinary studies.

Helena Area Friends of Pets (HAFOP) was awarded a $500 grant in 2022. HAFOP is a nonprofit 501(c) organization that helps defray costs to spay/neuter and vaccinate animals for low income clients. HAFOP's mission is to help combat pet overpopulations and to keep families together with their pets. HAFOP operates on grants and donations only with a 100% volunteer work force.
HAFOP thanks the Helena Kennel Club for their generous donation and plans to use this grant to offset the costs to spay/neuter and vaccinate needy pets.

Rez Dog Rescue of Montana (RDROM) was awarded a $500 grant in 2022. RDROM is a 100% volunteer nonprofit organization that rescues dogs and promotes spay/neuter and vaccinations on both Crow and Northern Cheyenne Reservations. They are a foster based rescue that takes in and assists 500 dogs per year.

 Listed below are past beneficiaries of the HMC Grant Program:
Helena Police Canine Officers

Washington State University for a Montana Student in their Veterinary School

4H Dog Project – Obedience, Showmanship & Agility Training programs

Lewis and Clark County Library – Dog Training and Breeding Books

Supplies for the Lewis and Clark Humane Society

Various Dog Rescue efforts in our community

Military and Canines Veterans Group
When the application is received, it will be reviewed by the grants committee.  You will be notified of the status of your request soon after it is received.
 
If you would like to apply for our Grants program, simply print our Grants Application, fill it out and mail it to the Helena Montana Kennel Club , P.O. Box 415, Helena, MT, 59624.