I
 Dates for our annual All Breed Dog Show, Rally, and Obedience trial are September 22 -25, 2022
Dates for our Spring Agility Trial 
are April 29 - May 1, 2022 
detailed information will be on our Events page as it becomes available

Next Business Meeting  February 1 6:30 PM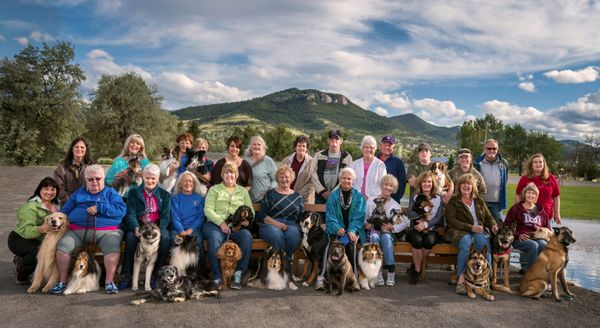 Welcome to our Web Site
The Helena Montana Kennel Club was organized in 1975 and is affiliated with the American Kennel Club. This is a working club that organizes and sponsors AKC approved dog shows, obedience, rally and agility trials.  We are dedicated to promoting responsible dog ownership and breeding practices. 

Our membership consists of individuals with a diverse set of interests including breeding, training, rescue, search and rescue and therapy dogs.  We participate in a large variety of dog-related events including conformation, obedience, rally, agility, herding, barn hunts, field trials and tracking.   We love our dogs and all aspects of dog-related activities.

We have club business meetings where we conduct the business related to the activities and events that the membership supports.  Guests are welcome to attend these meetings.  Our meetings are held the first Tuesday of the month at 6:30pm in building 3 at the Lewis & Clark County Fairgrounds. January meeting is set by board in conjunction with our Holiday Party.

Major Activities
Conformation Shows - We coordinate our efforts with the Gallatin Kennel club to sponsor the 4 day Fall Roundup Cluster each September in the exhibition hall at the Lewis and Clark County Fairgrounds.  This is an AKC all breed conformation show. The conformation event is reserved for purebred dogs that are AKC registered.

Obedience and Rally Trials - These trials are performance events held in conjunction with the Fall Roundup Cluster in September of each year.

Agility - These performance events are held in April and October at the Lewis and Clark County Fairgrounds in the multi-purpose building.

We occasionally organize other types of dog-related performance events such as carting, herding and tracking.  Keep checking our web site for announcements.
Any dog registered with AKC, including mixed breeds with a PAL/ILP number, may participate in the agility, obedience, rally and other performance events. To register your dog with AKC please see the American Kennel club website www.akc.org/register.
Other Activities
Training Classes - We conduct training classes throughout the year for basic and continuing agility, obedience, rally, CGC (canine good citizen),  and conformation.  For more information on our training programs please visit our training pages.
Drop in practice sessions - we have various drop in practice opportunities including conformation, rally and agility.
Obedience run through ring rentals during the winter months, simulating a trial environment.  for more information see our Obedience Ring Rental page under our  Training page.

Rescue - Many of our members have been and continue to be actively involved in dog rescue and volunteer their time and energy to help the dog in need. We offer a discount for our basic obedience course to individuals who adopt a dog from the Lewis and Clark Humane society.  

Youth Programs - Several of our members volunteer their time to support the 4H dog project through teaching  obedience, agility, showmanship and most importantly responsible dog ownership.

School Visits - Our education committee visits local schools to instruct students on dog safety as well as dog sports demonstrations. Contact Patty to schedule pmott73@gmail.com.

Therapy Dog Visits - Some of our club members are also actively involved in therapy dog visits to nursing homes, medical facilities, homes for special needs and the library reading program.  If you know of a group that might be interested in a visit from one of the therapy teams you can contact one of these two individuals.

Grants Program
The Helena Montana Kennel Club has a Grant program to assist individuals and organizations in their efforts to promote responsible dog ownership. If you would like to apply for our Grants program, please visit our Grants page for more information.